Get 5 Secrets to Make Homemade Taste Food Better + New Recipes Weekly!
Published December 1, 2018. This post may contain affiliate links. Please read my disclosure policy.
Grill all year round and make this delicious crudité platter with grilled vegetables that are perfect to serve to your friends and family.
There's no denying it, I grill all year round just like with my chicken wings recipe. As you can see from the pictures, we got 8" of snow. To that end, I say SO WHAT!
When I want a smoky delicious grilled flavor, make sure I get it, because this crudité platter is going to be that much better. Since winter is in full effect, I made sure to use vegetables to take advantage of what's in season!
Regardless if you're grilling in the summer or winter, Kingsford charcoal will ensure your fire starts quickly, stays lit, and lasts a long time.
Good Vegetables to Grill
There are so many different kinds of vegetables so the first thing I'll say is to figure out what's in season.
Obviously, we are about to be in full-time winter so root vegetables make the most sense for grilling right now.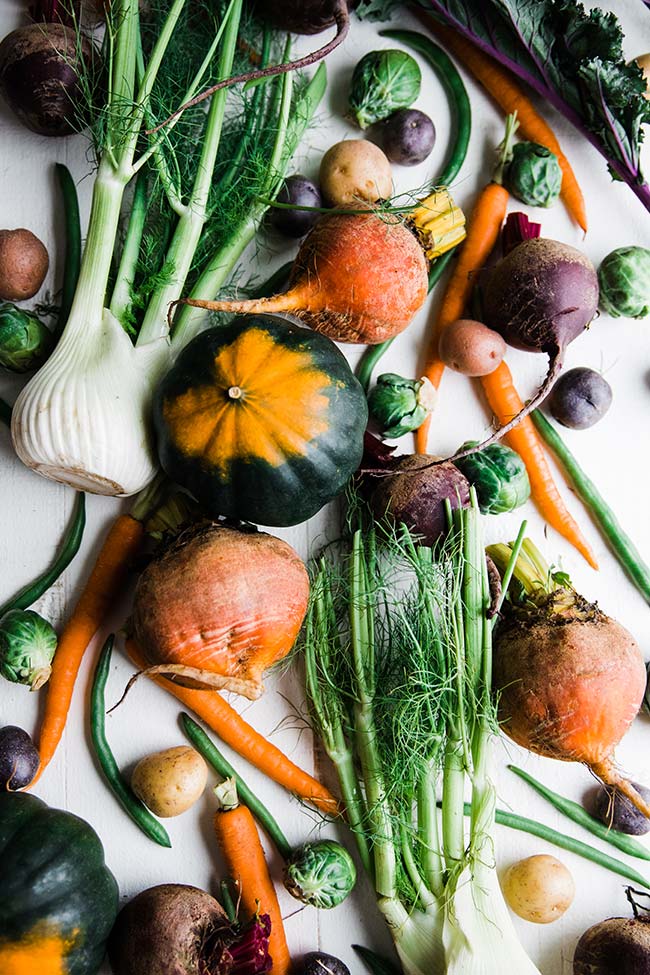 Things like potatoes, carrots, hard squashes, Brussels sprouts, beets, I mean there is a list a mile long and believe me, you can grill every last one of them.
Once you've selected out the vegetables you want to use, it's time to prep them up for the crudité platter.
Whether you need to peel or leave whole, you must oil them up and season with salt and pepper so that they taste good and bring out their natural flavor. Nothing sadder than an unseasoned vegetable.
How to Light a Charcoal Grill
So, you're prepped up and it's now time to light your charcoal grill. There's nothing more annoying, than a grill that takes forever to light.
Well, thank goodness for Kingsford. Once you squirt on a bit of Kingsford lighter fluid, you light it with a match and watch it take off. It's a beautiful thing. Wait about 15 minutes, or until the coals are mostly covered in gray ash before you put food on the grill.
The goal though is for the charcoal to break down a bit so that you have a lovely bed of coals to cook on. You can't just put your veggies onto the grill while the flames are shooting through the grates, your veggies will burn.
Check out this how to light the coals tutorial.
Now that you've got your coals, it's time to make some grilled vegetables for a gorgeous crudité platter.
How to Grill Vegetables
When it comes to grilled vegetables, it's all about timing. You can't just throw on the beets and green beans at the same time or else those green beans are going to be more like fried beans.
You want to put the vegetables on the grill that take the longest to cook first, and then when there's about 10 minutes or so left, you add on those quick-cooking veggies and then boom, everything is finished all at once.
I usually add on the veggies, get a nice grill mark on them, flip them over then shut the grill to let them lightly smoke or grill until they are tender.
Making a Crudité Platter
A crudité platter is just a fancy French word for a vegetable appetizer with a dipping sauce.
Traditionally raw veggies are used, but grilled vegetables are just so much better to use in a crudité platter.
For the dipping sauces, I just used some hummus and an easy combo of lemon juice, goat cheese, and cream cheese mixed together. Delicious and simple!
Once all the vegetables are cooked you can actually serve them hot or cooled down, totally up to you.
Serve the delicious grilled vegetables up with the two dipping sauces to make one gorgeous crudité platter!
Be sure to follow me on Facebook, YouTube, Instagram, and Pinterest and if you've had a chance to make this then definitely drop me a comment and a rating below!
Easy Grilled Vegetables Crudité Platter
Grill all year round and make this delicious crudité platter with grilled vegetables that are perfect to serve to your friends and family.
Ingredients
1

bunch of red beets

,

trimmed

1

bunch of golden beets

,

trimmed

2

acorn squashes

1

pound

of green beans

1

pound

of baby potatoes

1

pound

of brussel sprouts

2

peeled and thickly sliced onions

2

thickly sliced fennel bulbs

1

large bunch of peeled and trimmed baby carrots

¼

cup

of olive oil

2

preferred dipping sauces

sea salt and fresh cracked pepper to taste

1

ball of burrata sliced in half

8

ounces

of ciliegine mozzarella balls
Instructions
Add 1 small bag of Kingsford charcoal to a charcoal grill and drizzle on a ½ cup or so of Kingsford lighter fluid all over the charcoal. Immediately light and heat until light-colored coals are formed.

Next, wrap the beat bunches in foil and place them directly on the grill along with the squashes. Grill them for 40 to 45 minutes. Cook until tender.

Once cooked, remove the beets from the foil, peel and quarter. Remove the seeds from the acorn squash. Serve the burrata inside of the squash.

Next, coat the remaining vegetables in olive oil, salt, and pepper and with about 25 minutes left in the cooking process add on the potatoes and Brussels sprouts and cook until tender.

With 10 minutes left in the cooking process add on the remaining vegetables and cook until tender and grill marks formed.

Remove the vegetables and serve on a platter with the dipping sauces and mozzarella balls.
Nutrition
Calories:
99
kcal
Carbohydrates:
13
g
Protein:
4
g
Fat:
5
g
Saturated Fat:
1
g
Cholesterol:
3
mg
Sodium:
31
mg
Potassium:
434
mg
Fiber:
3
g
Sugar:
2
g
Vitamin A:
488
IU
Vitamin C:
29
mg
Calcium:
76
mg
Iron:
1
mg